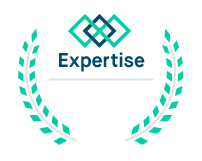 Best Landscapers in Washington DC 2016
Thank you for choosing us as one of your Top 25 Landscapers in the Washington DC area in 2016.
Here is a clip from Expertise.
Why These Landscapers?
Our goal is to connect people with the best local experts. To do so, we analyzed and scored landscapers on more than 25 variables across six categories to give you a hand-picked list of the best landscapers in Washington, DC.
554 Reviewed; 238 Curated; 25 Top Picks
Our Criteria:
1. Reputation

A history of delighted customers as a signal of outstanding service.

2. Credibility

Building customer confidence with licensing, industry accreditations, and awards.

3. Experience

Masters of their craft, based on years of practical experience and education.

4. Availability

Consistently approachable and responsive, so customers never feel ignored.

5. Professionalism

Providing customers a seamless experience both online and off.

6. Engagement

Actively engaged with their customers across a number of platforms.
We are honored to be a part of this list. We will continue to provide great customer service and high quality workmanship.